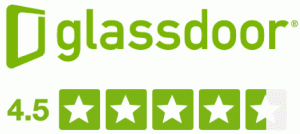 "GTG was a fantastic company to work for! To them you're not just another employee, but part of a team and a family. I really enjoyed working here and learning how GTG is on the cutting edge of implementing GIS software to local governments."
GTG Offers a full benefits package including:
Health Insurance through Blue Cross Blue Shield
Dental & Vision coverage available
SimpleIRA with 3% match
Tuition & Professional Development Reimbursement
Gym Membership Reimbursement
Paid Vacation and Sick Leave
Paid Holidays
GTG is headquartered in Goldsboro, North Carolina, a city of approximately 40,000 people.  A few perks of moving your career to Goldsboro include:
Rich local history, and family friendly historical sites and events.
Nearby outdoor recreation at the Cliffs of the Neuse State Park or a short drive east to the Atlantic Ocean, or West to the Smoky Mountains.
Many Public, Charter, and Private schools options are available.
Excellent housing market in both suburban or rural settings.
Outlet shopping within a half hour.
Geographic Technologies Group fosters a culture of innovation.  Working here, you'll work with intelligent minds, hard workers, and self-starters.
As a growing company, in a growing industry, GTG strives to add new team members who can see the company's vision, and help propel the company towards growth.
Contact careers@geotg.com with questions about working for GTG
Browse Open Positions:
Geographic Technologies Group, Inc. (GTG) is currently seeking a GIS Technician for our North Carolina office. This position interacts extensively with the Project Manager responsible for the various GIS projects. The successful candidates must have effective oral and written communication skills and the ability to complete projects independently or in small teams.
DESIRED QUALIFICATIONS
Knowledge of the methods and techniques employed in creating maps and GIS products
An understanding of Esri-based software and GPS equipment
Knowledge in the fundamentals of Cartography
Knowledge of research methods and techniques to analyze statistical and spatial data
Knowledge of the principles of quality control and quality assurance procedures
Knowledge of geographic information system technology, as well as, computer software and hardware
Ability to initiate and maintain satisfactory working relationships with government officials and the public
Typical work performed by this position includes geo-referencing scanned as-builts or AutoCAD files and capturing utility data from them using heads-up digitizing in the Esri ArcGIS for Desktop environment. As well as using GTG's in-house tools to import/design systems for client delivery.
EDUCATION
Candidates should preferably have a Bachelor's Degree in GIS, Geography, or related field and 2-4 years' experience with GIS and local government. Effective oral and written communication skills, presentation skills, and the ability to complete projects independently and/or in small teams in a responsible and timely manner are required. Frequent overnight travel is required, as are periods of prolonged project location on-site stays.
COMPENSATION
This position offers a compensation range between $32,000 and $45,000 DOQ.
GTG offers group health, dental and disability coverage, and retirement plan. Two weeks paid vacation, two weeks paid sick time. Local gym membership is included with this position.
APPLY
Submit resumes and cover letter to careers@geotg.com with this job posting's title as the subject line.