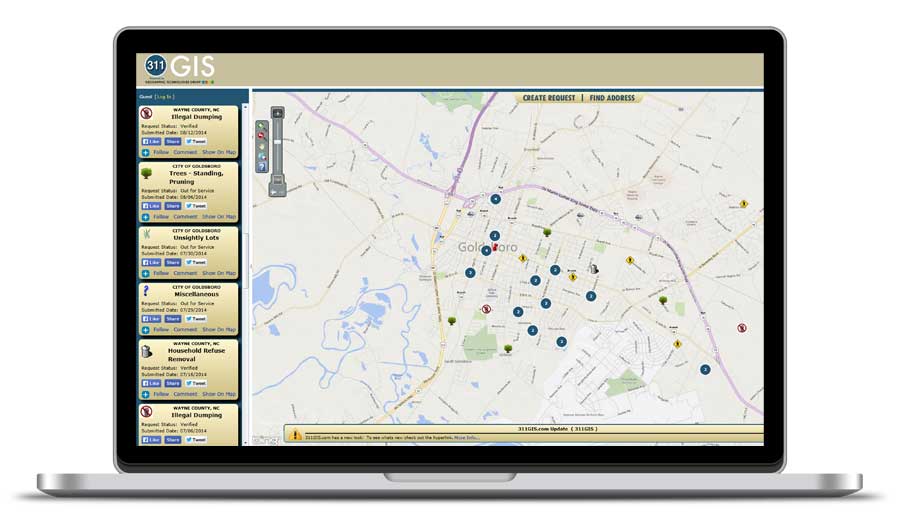 Sometimes, a pothole can last weeks in a street, until someone hits it and complains to their government; GTG saw this as an opportunity to improve communications between a government and the public, and developed 311GIS for crowd sourcing.
What is 311GIS?
A cloud-based enterprise software application that helps the community inform their governments of problems, concerns, or issues in real-time, allowing for open and transparent government. Issues can be submitted via web portal, tablet, or smart phone. This application provides a complete solution for automating the tasks associated with non-emergency citizen concerns. Additionally, this software application can be used as a light-weight work order solution.
There are two interfaces to the application: a citizen portal that allows the input of complaints, issues, or problems, and a government toolkit interface for managing requests. Using ArcGIS Online and Bing Maps, 311GIS utilizes local ArcGIS Map service data and associated data layers.
In addition, the application's service request data can be exported for use in other applications. Additionally, the application submits data to CityWorks, HTE, ONESolution, NWS, AEGIS, and others.
To see other crowd sourcing and public facing applications, click here.